October Brings Seasonal Festivities & Eerie Explorations
Fall colors have arrived at Genesee Country Village & Museum.
Visitors to GCV&M this month will enjoy a full lineup of one-of-a-kind fall events and activities, from the annual Agricultural Fair, to eerie explorations of the Historic Village during "Spirits of the Past: A Walk in the Dark." The last day of the museum's 2022 regular season is Monday, Oct. 10.
Celebrate the Season at the Agricultural Fair
Celebrate the bountiful Western NY harvest as the museum shines in its finest fall colors during the annual Agricultural Fair from 10 a.m. to 4 p.m. Saturday and Sunday, Oct. 1 and 2. This event has been a visitor favorite for over 40 years, and each year boasts new experiences and explorations along with treasured traditions.
See sheep herding and equestrian side saddle riding, check out prize-winning waterfowl and poultry of all breeds, plus visit with GCV&M's own livestock and costumed interpreters at the Pioneer Farm.
Entertainment abounds with live music all weekend long, plus the return of the Punch & Judy Show. Visitors can also take in a historic baseball game as teams vie for the Mayor's Cup Championship Trophy. Get hands-on with Haudenosaunee corn husk doll crafts and a traditional cornbread wheel cooking demonstration. Learn more and purchase tickets online in advance at gcv.org/event/ag-fair/
Enjoy Apples, Apples and More Apples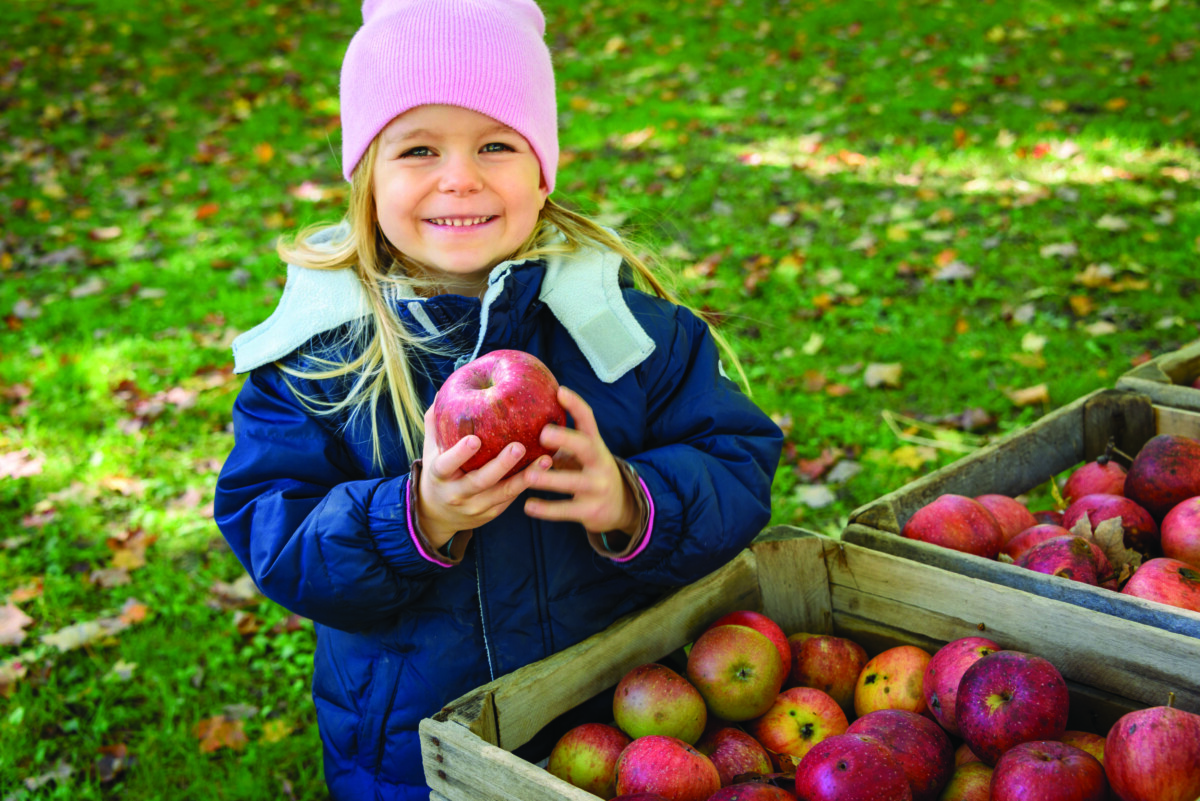 On the last day of the regular season, visitors can enjoy an apple-themed adventure in the Historic Village. See an apple press in action, explore historic kitchens to experience foods being prepared using apples, learn about the history of the crop in New York State, and more.
Visitors looking to get in the mood for spooky season can explore mourning fashion in the John L. Wehle during a talk entitled "Dressed to Death" with curator Brandon Brooks.
Learn more at: gcv.org/event/apples-apples-apples/ 
Plus, Oct. 10 is also the last Kids Free Day of the season. All kids 12 years of age and under will receive free admission to GCV&M.
'Spirits of the Past: A Walk in the Dark' Returns 
Halloween is coming to the Historic Village.
Explore dark winding paths and haunting historic homes while you hear terrifying tales of lore during Spirits of the Past: A Walk in the Dark, coming up Fridays, Oct. 21 and 28; Saturdays, Oct. 22 and 29; and Sundays, Oct. 23 and Oct. 30. At night the villagers will show their spooky side by telling brave visitors spine-tingling tales. This year's theme features hair-raising legends of villainous wicked women.
Tickets for this event must be purchased in advance, and often sell out: gcv.org/event/spirits-a-walk-in-the-dark/ 
Last chance to view 'Consuming Desires: The Great American Wedding'
Visitors are encouraged to explore the exhibits currently on display in the John L. Wehle Gallery before GCV&M closes for the regular season. New for 2022, "Duck, Duck, Shoot! The Story of American Waterbirds" will remain on display through 2023 with the addition of exciting new collection items next season.
"Consuming Desires: The Great American Wedding," which has been on display in the gallery since 2021, will be replaced with an entirely new exhibit in 2023.
Classes and Programs at GCV&M 
Learn a new skill with the help of experts at GCV&M this October. Classes offered for adults include: Fermentation (Saturday, Oct. 8, and Sunday, Oct. 16), Cheese Making (Tuesday, Oct. 11), Baking German Kuchen (Oct. 11), and Baking Halloween Springerles (Sunday, Oct. 30). Learn more and register for classes online at gcv.org/classes-experiences/adult-classes/
Coming Up this Winter
In the coming months, museum visitors can look forward to winter events such as the Holiday Market & Preparing for Winter in the Historic Village on Saturday and Sunday, Nov. 19 and 20, as well as Yuletide in the Country Tours & Dinners, beginning Friday, Dec. 2.
Visit gcv.org to learn more about special events coming up throughout the rest of the year.