40th Annual Commemoration of the Civilian Conservation Corps August 5th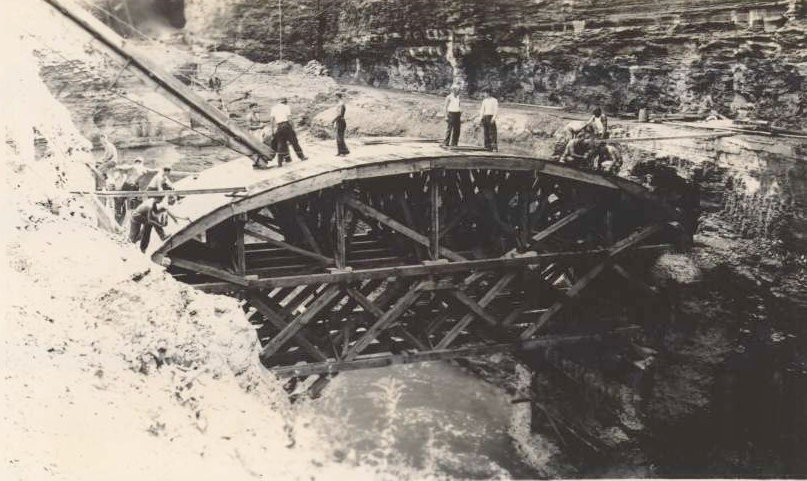 It was 90 years ago this summer that young men arrived at their work sites in Letchworth State Park as part of the newly created Civilian Conservation Corps. Little did they know that over the next four years, they would construct camp buildings for themselves, walls, roads, bridges, picnic areas, cabins, shelters, and more throughout Letchworth that visitors still use and enjoy nearly a century later.
Each year, the Friends of Letchworth State Park, with the support of Park management and staff, celebrate the CCC's accomplishments with a day of remembrance and appreciation. On Aug. 5, 2023, they will be celebrating the CCC for the 40th time. Several CCC structures, like chimneys and stone picnic tables, have been preserved due to the efforts of the Friends of Letchworth.
"The Friends of Letchworth State Park have been working for over eight years to restore, preserve, and increase interpretation of the lasting accomplishments of the CCC that exist throughout the park," said Victoria Campbell, a trustee with The Friends of Letchworth State Park. "CCC Legacy Days and the CCC Legacy Pathway are our opportunities to share with the public the opportunity to experience living history while gaining a greater understanding of and appreciation for the enduring contributions of the CCC to the Letchworth Park we know today."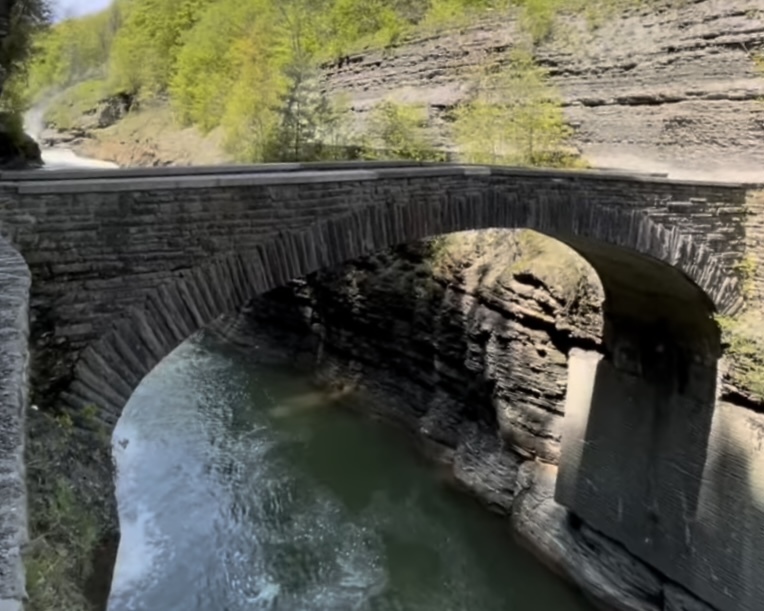 The celebration is free with park admission and open to the public.
Events begin with a 10 a.m. flag raising in the Lower Falls area, beside the CCC statue, by an honor guard from the Niagara Falls Air Base. This will be followed by a remembrance ceremony and a guided tour of the Lower Falls CCC Camp 49.
At 11 a.m., a program with presenters and exhibits will begin in the Humphrey Nature Center. Tom Cook, author of The CCC in Letchworth State Park, will describe everyday life and the challenges faced by the Civilian Conservation Corps in Letchworth 90 years ago. Letchworth State Park Manager Doug Kelly will address the enduring value of the CCC's projects. CCC exhibits will be on display until 2 p.m. in the Humphrey Nature Center.
Camp Tours:
-12:30 p.m. – Gibsonville Camp 40 – Meet at Trailhead 19 on Park Road 2 p.m. – Big Bend Camp 23 – Meet at Parade Grounds Parking Lot by Shelter
-3 p.m. – St. Helena Camp 76 – Meet in the upper parking lot at Middle/Lower St. Helena Road
For those who prefer self-guided tours through the park, a map and brochure of CCC sites will be available. Visitors can join in for any part of the day.
For more information please contact info@friendsofletchworth.com.